Custom - Bronze - Steel - Stainless - Digital - Figurative - Wildlife - Abstract - Sculptures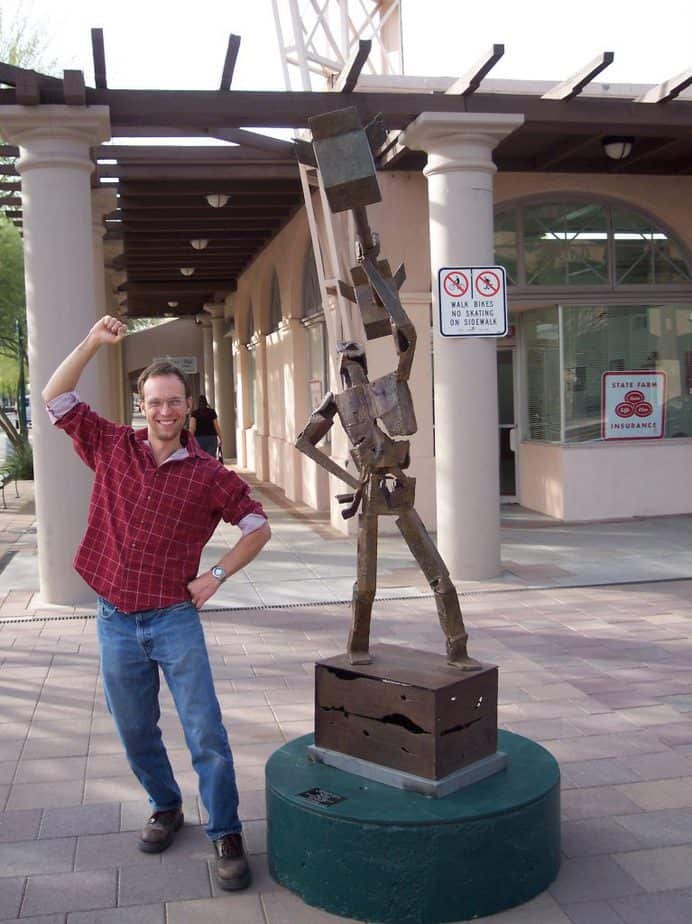 Paul Orzech is a Tucson, Arizona artist with 20 years of experience designing and creating bronze and steel sculptures. His background includes a mix of public work, private commissions, and 15 years experience at a fine art foundry in Tucson. He loves working with others to create a design that reflects the personal expression of his clients. Paul has done this co-design work with private and public commission clients, seeking to depict something meaningful as well as beautiful. Paul attended Northern Arizona University and the University of Arizona, where he received his BFA. After graduation he learned the fine points of bronze craftsmanship at the bronze art foundry Metalphysic Sculpture Studio, Inc. Paul also enjoys designing and building custom furniture and refining his knowledge of digital design using Z-Brush software.A hallmark of Paul's work is his direct personal involvement in every aspect of the art creation process. Paul's goal is exceptional art and customer satisfaction.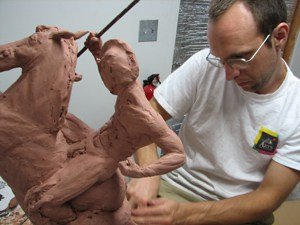 The heart of my artwork is expressed by the words "Classical form with a modern edge."  As an artist, I feel the need to incorporate the classic concepts of the human figure from the Ancient Greek and Italian Renaissance periods, with the more message-oriented elements of today's art.  My belief in the beauty and power of the raw human form is exquisitely celebrated in the classical forms of sculpture  The modern themes I treat in my art include feminism; contemporary ideas of spirituality and love; and the all consuming presence time plays in our fast-paced American lives. I feel there is a quiet strength in the combination of established classics and contemporary expression that demonstrates a smooth continuity of social history.
Follow Paul on his Facebook and Instagram feeds to view his new work in process and special projects he is working on.